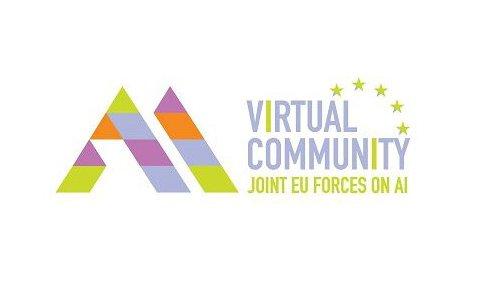 EU AI Talk – Live Edition
In 2018, the European Commission put forward a European approach to artificial intelligence and robotics which aims to support and strengthen the development of AI in Europe. Following this, and to match the European ambition, the European Food Safety Authority (EFSA) launched the grassroots initiative "Joint EU Forces on AI" with the support of other leading Agencies (CDT, EMA, EUIPO). The objective is to jointly explore and exploit the benefits of AI, share knowledge and foster synergies.
During this process, the EU AI Virtual Community was established, a forum for fostering collaboration and knowledge sharing around AI. As part of the regular online virtual events organised by the Community, the EU AI Talk format consists of a panel of speakers invited to discuss and exchange ideas on a specific topic linked to artificial intelligence and the European Union.
The aim of this EU AI Talk – Live edition is to reflect on the importance and potential of artificial intelligence within the European Union and more specifically with regard to the public sector and the EU Agencies. In addition, this event will be the first of its kind opened to the public and other invitees, beyond the EU AI Virtual Community members.
The deadline for registration is by midnight on November 23.
Further information and registration: https://www.efsa.europa.eu/en/events/eu-ai-talk-live-edition