Alternative protein is a general phrase that refers to foods, ingredients, or beverages that have protein derived from non-animal sources such as lab-grown meat, plant-based meat, single-cell proteins from yeast or algae, and edible insects. Cultivated meat is a category of alternative protein, made from real animal cells without the cruelty of raising animals in confinement. Cells taken in a small biopsy from a living animal are cultivated in a growth medium that provides nutrients to the cells as they proliferate. The benefit is that the resulting product tastes like animal meat because it's grown directly from animal cells.
In a recently published article of RethinkX, it is reported that this increasing technique will lead to a profound disruption on industrial animal farming. By 2030, demand for cow products will have fallen by 70%. By 2035, demand for cow products will have shrunk by 80% to 90%. Other livestock markets such as chicken, pig, and fish will follow a similar trajectory. The current industrialized, animal-agriculture system will be replaced with a Food-as-Software model, where foods are engineered by scientists at a molecular level and uploaded to databases that can be accessed by food designers anywhere in the world. The cost of modern food products will be half that of animal products and they will be superior in every functional attribute – more nutritious, tastier, and more convenient with much greater variety.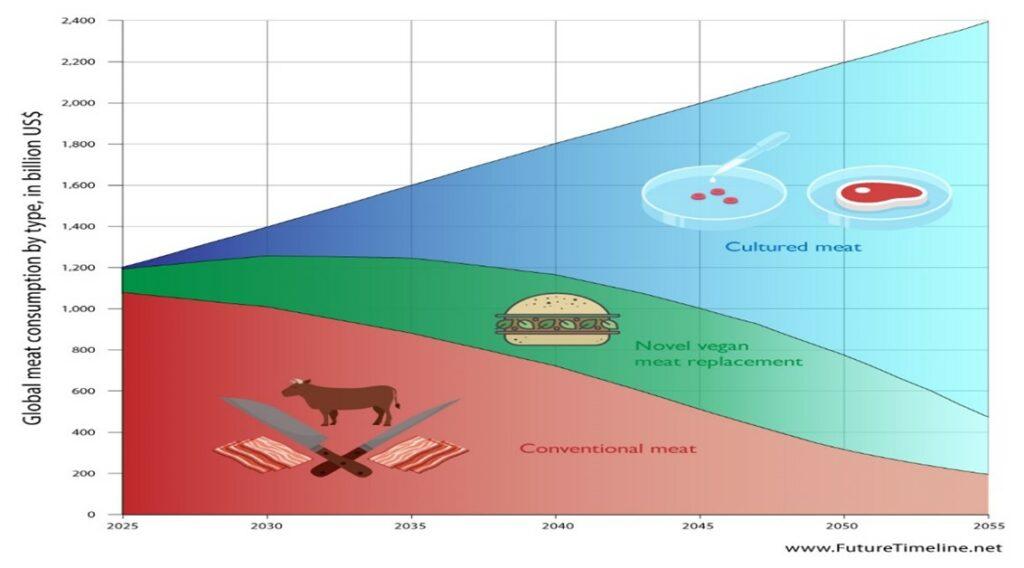 New alternative sources of protein are emerging as they are crucial to nourishing our growing population while mitigating the effects of the climate crisis.
Some of the recent technological developments in the area of alternattive protein sources are: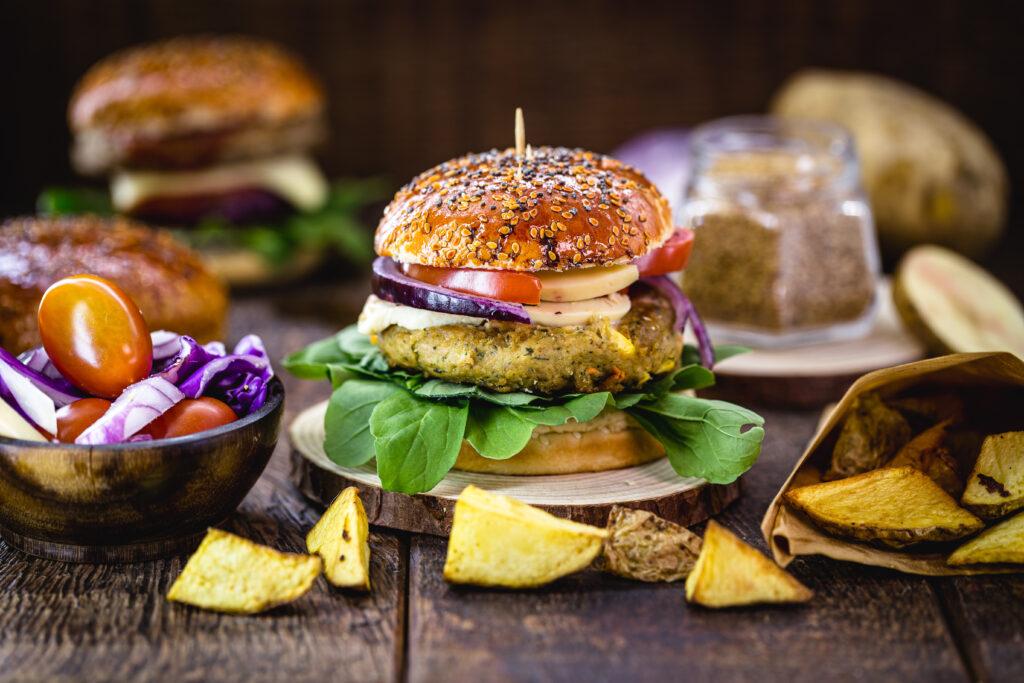 Updates
First lab-grown meat is considered safe for consumption by United States FDA (Food and Drug Administration) in 2022 November. The product is a cultivated chicken made by Upside Foods. The FDA "evaluated the information submitted to the agency and has no further questions at this time about the firm's safety conclusion," the agency stated. However, it cannot be sold in the market until the approval of U.S. Department of Agriculture Food Safety and Inspection Service.